About South Florida Banking Institute

The South Florida Banking Institute is a non-profit professional organization that serves as a resource for bankers seeking to expand their knowledge and capabilities by providing high-quality research, products, and services. Since 1950, the South Florida Banking Institute has provided education, research and networking opportunities for bankers in South Florida. Program are designed to keep members informed of regulatory issues and trends in the financial industry. Monthly networking events allows members to participate and interact with private industries serving financial institutions and peers. In keeping with its core , South Florida Banking Institute provides a forum for regulatory outreach events. Membership includes banks, attorneys, accountants, financial services providers, brokers, and industry experts.
South Florida Banking Institute (SFBI) – A Walk Through Time

SFBI began its' history as the South Florida Chapter of the Bank Administration Institution (BAI) in 1950. Through the years many have had the privilege of being this organization's President – beginning with Ray F. Basten in 1950, to our first President as the newly renamed South Florida Banking Institute (SFBI) – Phillips G. Gay, Jr. in 1999, to our 50th Anniversary President – Pamela L. Wendel in 2000, to our current President – Alex Sueiro.
The organization's primary mission was and continues to be… "to serve the banking community by providing educational opportunities and creating an environment which allows the building of relationships. SFBI provides a forum for addressing topics relevant to the banking industry. Through these efforts, we create value by providing resources to our member organizations in the ever changing banking environment."
The 1st Annual Operations Conference was held in 1989 led by then President, Ramiro Ortiz, and continued for 14 years. This venue successfully hosted nationwide vendors, mini-seminars, a renown keynote speaker and to close the evening, a gala reception. Attendance at the conferences ranged from 300 to 800 persons, with financial institution representation from Key West to Jacksonville.
Times change and BAI National disbanded the local chapters; however, our organization was so successful, the South Florida Banking Institute was formed with the blessing of BAI; and so the saga continues…
We would like to thank all of you who continue to support our organization through membership, meeting and seminar attendance, and especially to those organizations who allow their team members to participate and give of their time and talent as Officers and Directors.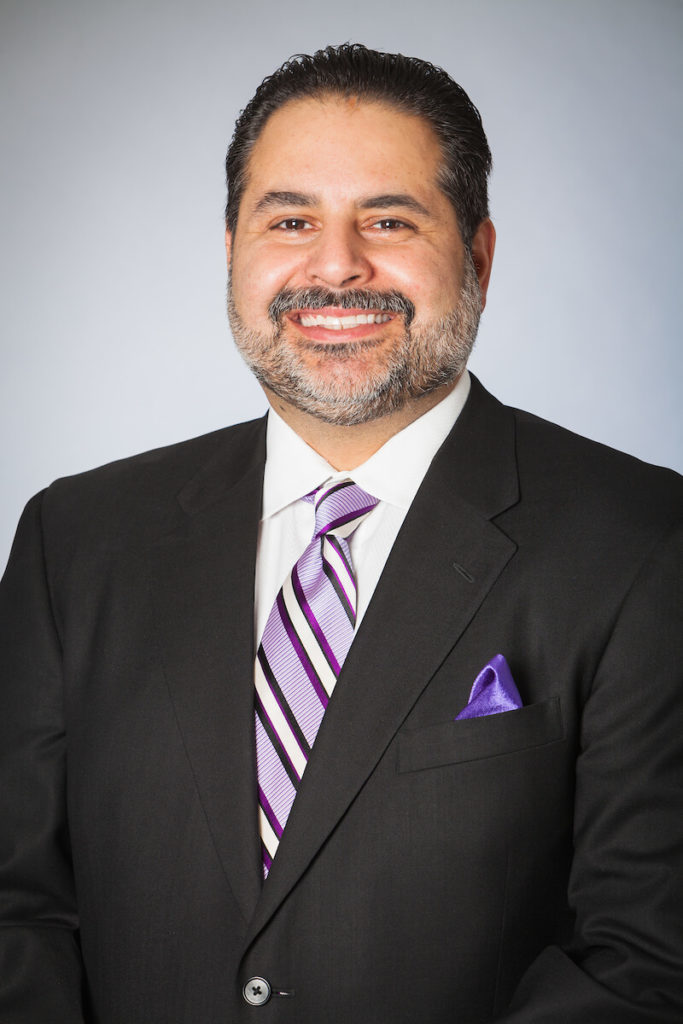 Letter from SFBI's President

The South Florida banking industry continues to maintain positive momentum in this post crisis era, which is truly a testament to the resolve of this community. Many economists and commentators have indicated that South Florida and its diversity continue to be well-positioned for the future and the banking community is very optimistic for the remainder of 2017 and 2018.
Nevertheless, we continue to face challenges and uncertainties in many areas as the banking industry continues to be subject to significant demands and pressures on the legal, regulatory and financial fronts.
With these uncertainties in mind, the South Florida Banking Institute is uniquely positioned to support and bolster our member institutions during these times. We assist and provide the necessary tools and resources to not only navigate such uncertainties, but more importantly, to further grow and generate business. I continue to be encouraged for our future, and I'm humbled and honored to serve as your President. I want to thank all our members, particularly the Board of Directors, for their time and commitment to our organization. I would like to encourage all of you to continue attending our events and promoting them amongst your friends and colleagues. With this in mind, we have developed an exciting schedule of events for fiscal year 2017-2018 and look forward to seeing each of you as we continue to work together to keep the South Florida banking community as one of the premiere banking communities in the country.
Sincerely,
Guillermo A. Benites
Vice President Marketing
Yvonne Debesa
EVP – COO
Sunstate Bank
14095 S. Dixie Highway
Miami, FL 33176
T: (305) 256-0900
C: (305) 785-0033
Email: ydebesa@sunstatefl.com
Vice President Information Technology

Ivan Rezvoy
Director of Finance
Compuquip Cybersecurity
2121 Ponce de Leon Blvd. #530
Coral Gables, FL 33134
T: (786) 641-5419
C: (954) 235-1733
Email: irezvoy@compuquip.com
Vice President Education

Jessica Goldberg
SVP Human Resources Director
U.S. Century Bank
O: (305) 715-5227
F: (305) 715-2913
Email: jgoldberg@uscentury.com
Pamela L. Wendel
Executive Vice President
Chief Operations Manager
Pacific National Bank
1390 Brickell Avenue, 5th Floor
Miami, Florida 33131
T: 305-539-7695
C: 305-322-6102
Email: plwendel@pnb.com
Exclusive Invitation to our Networking Events
Opportunity to participate in leadership roles through board and committee membership.
To being part of a valuable peer network in your local community.